Alex 11"
College Satchel Handbag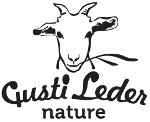 Delivery time approx. 7 workdays
Everyday, work and uni? You need a bag for all occasions? Then you've found the perfect bag in...
more
Product information "Alex 11""
Everyday, work and uni? You need a bag for all occasions? Then you've found the perfect bag in "Alex". In trendy college-vintage-style he knows how to impress and attract envious looks. The soft goat's leather fits perfectly with your daily tasks and gives any outfit a touch of nature and style. Notebooks up to 11" as well as A4 documents and folders are able to comfortably find space in the roomy main compartment. Two smaller zip compartments line the bag, offering place for smaller items you need most. The small outer pocket is perfect for small items such as your phone or keys. With buckles ensuring nothing goes astray, "Alex" is the perfect bag for any occasion.
| | |
| --- | --- |
| Measurements (WxHxD): | 30,5 x 24,5 x 7,5 cm |
| Device Size: | 11.6" |
| Colour: | braun |
| Design: | Vintage |
| Patches: | possible |
| Tanning: | vegetable |
| Country of production: | India |
| Internal compartments: | 5 |
| Lining: | colour variable |
| Type of leather: | goat |
| Brand: | Gusti Leder nature |
| Producers: | Family producers |
| Zip compartments: | 2 |
| Strap: | 115 x 3.1 cm , adjustable |
| Closure: | buckle/s |
Read, write and discuss reviews...
more
Customer evaluation for "Alex 11""
From:
Lucie
On:
7 Sep 2017
Wunderschöne Tasche zu super Konditionen, aber....
Die Tasche ist heute angekommen.
Sie ist wirklich wunderschön, entspricht auch den Angaben, hat die richtige Größe und ich finde das Konzept, das hinter Gusti Leder steckt, echt super.
Das Einzige, was ich zu bemängeln habe, ist die Verpackung.
Als das Paket heute ankam, war die Tasche sowie ein Federmäppchen, das ich ebenfalls bestellt habe, in einem kleinen Karton verpackt.
In diesem Karton waren die beiden Artikel einzeln in jeweils eine Plastiktasche gepackt, auf die Bilder der Produzenten gedruckt waren.
Darin war die Tasche ziemlich zusammengedrückt, sodass sie nun eine leichte Knitterstelle bekommen hat (was mich aber nicht sehr stört, das gibt Patina), und der Schulterriemen war in die Tasche hineingeknautscht, damit sie in das Paket hineinpasste.
Mit dem Federmäppchen war alles in Ordnung, weil es so klein ist.
Insgesamt finde ich diese Verpackung aber absolut blödsinnig. Anstatt die Sachen einzeln in PLASTIK einzupacken und dann nochmal in einen zu kleinen Karton zu quetschen, sollte man lieber einen größeren Karton wählen, damit die Produkte nicht zu Schaden kommen.
Wenn man nun verhindern will, dass die Produkte Schaden nehmen, indem sie im Karton herumrutschen, kann man sie immer noch beispielsweise in Seidenpapier o.Ä. verpacken. Das sieht dann auch höherwertig aus als eine bunte Plastikverpackung.
Ich verstehe überhaupt nicht, wieso eine solch blödsinnige Verpackung verwendet wird, denn das passt definitiv nicht zu meinem Verständnis von Nachhaltigkeit, für die die Philosophie von Gusti Leder eigentlich steht.

Hier gibt es definitiv Verbesserungsbedarf, zumal ich jetzt mit einem großen Berg Müll dastehe.
Die Tasche ist trotzdem toll!
From:
M. Wolf
On:
5 Jul 2016
Die Tasche ist von sehr ...
Die Tasche ist von sehr guter Qualität und das Design ist ein Hingucker. Eine Tasche, die man nicht überall sieht. Die Tasche hat eine sehr gute Größe. Sowohl für die Arbeit als auch für die Freizeit ist sie geeignet - eben nicht zu groß und nicht zu klein! Die Aufteilung im Innenbereich lässt ebenfalls keine Wünsche offen. Es stehen mehrere Fächer für das Unterbringen von Utensilien und bei Bedarf auch für Dokumente/Mappen bis A4 Größe zur Verfügung. Sie ist zum Begleiter für jeden Tag geworden. Hier hat Gusti-Leder alles richtig gemacht :-)
From:
Sabine H.
On:
23 May 2016
Wirklich ein Alleskönner und ein Blickfang ...
Wirklich ein Alleskönner und ein Blickfang - hab diese Tasche zum Geburtstag geschenkt bekommen und kann deshalb auch nicht wirklich etwas zum Versand sagen - aber sie ist meine Lieblingstasche! Groß, aber nicht zu groß - gute Unterteilung und einfach nur schön!
From:
Sophie
On:
4 Apr 2016
Ich bin so glücklich mit meinem Alex! ...
Ich bin so glücklich mit meinem Alex! Genau die richtige Größe, trägt sich super, sieht toll aus, riecht hervorragend nach einer echten Ledertasche ;) Der Versand ging auch fix, die Qualität ist klasse. Man sieht die liebevolle Handarbeit. Ich freue mich riesig- auch darüber, mit diesem Kauf ein kleines Familienunternehmen unterstützt zu haben und zu wissen, dass das Material vom glücklichen und vollends "genutzten" Tier stammt!
From:
Karoline
On:
18 Mar 2016
Habe insgesamt 3 Taschen ...
Habe insgesamt 3 Taschen hier bestellt und mich sofort verliebt. Die Tasche riecht am Anfang aber das verschwindet relativ schnell. Diese hier habe ich als Sonderposten mit Lederverfärbungen bestellt. Sieht trotzdem super aus und die paar kleinen Verfärbungen tragen zum Vintage Look noch mehr bei. Tasche ist gut verarbeitet und die Größe ist super. Neue Lieblingstasche!
From:
Jana
On:
24 Jan 2016
Die Tasche ist wirklich wunderschön und entspricht den Angaben ...
Die Tasche ist wirklich wunderschön und entspricht den Angaben. Tatsächlich riecht sie am Anfang etwas streng, was aber nach ein paar Tagen verfliegt. Die Qualität ist auch super. Bin wirklich sehr glücklich und benutze sie jeden Tag :)
Write an evaluation
Evaluations will be activated after verification.
"Production Conditions"
We visit our producers regularly on-site. In the 360 photo we have captured how our article is made.
Since our leather is responsibly sourced, there may be cases where additional leather strips or patches are added onto our products. This makes each of our products unique.
The bags in our "Gusti Leather nature" range are tanned using vegetable-based solutions made from bark from the Babool tree, and dyed using oil, saffron, indigo and poppy. The whole goat is used and we can therefore offer completely environmentally sustainable production under fair working conditions.
Our leather bags are pure natural products which can sometimes have a strong leathery odour. Generally, this smell will disappear after continuous use of the bag for around two weeks. Small irregularities in the colour, tone and texture, not slightly imperfect seams are an indication that they are handmade natural products.
The satisfaction of our customers is our number one priority. Therefore, we ask you to review our products and services to help us to improve our future services.