Archibald
Backpack Vintage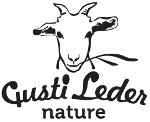 His name reminds us of Scottish Dukes and Lords, of the mix between elegance, nobility and...
more
Product information "Archibald"
His name reminds us of Scottish Dukes and Lords, of the mix between elegance, nobility and vintage charm. Whoever buys our "Archibald" gets all these elements in one bag. This leather backpack made from brown goat's leather impresses with his vintage style and is the perfect bag for everyday. Whether cool and casual for an afternoon on the town, or elegant and chic for a day in the office, "Archibald" can do it all. Inside you'll find plenty of space for your things, like a notebook, documents or an iPad Air. The outer pocket doesn't just give more room for smaller items, it also adds to the vintage charm of the bag. The buckle closure keeps everything sound inside the bag, and gives it that final retro touch.
| | |
| --- | --- |
| Measurements (WxHxD): | 22 x 38 x 16 cm |
| Design: | Vintage |
| Patches: | possible |
| Tanning: | vegetable |
| Internal compartments: | 1 |
| Lining: | colour variable |
| Type of leather: | goat |
| Brand: | Gusti Leder nature |
| Producers: | Family producers |
| Strap: | 92 x 2 cm, adjustable |
| Closure: | buckle/s |
Read, write and discuss reviews...
more
Customer evaluation for "Archibald"
From:
Torben B.
On:
5 Aug 2016
Wunderschönes Leder, toller Duft: ...
Wunderschönes Leder, toller Duft: mein Rucksack gefällt mit gut aufgrund der Verarbeitung und Materialien. Schmuckstück ;)
From:
C. Signorile
On:
13 Mar 2016
Quando ho ricevuto ...
Quando ho ricevuto il prodotto ho subito riscontrato danni esterni dovuti all'utilizzo di borchie di bassa qualità. Infatti c'erano danni in prossimità delle'attacco delle cinghie alla borsa
From:
Gusti Team
On:
22 Mar 2016
Gentile Christian ci dispiace che abbia riscontrato questo problema con l'articolo ricevuto. I nostri produttori lavorano gli articoli in modo tradizionale e a mano, cosa per cui può tavolta accadere che si riscontrino dei problemi come il suo. Siamo comunque al lavoro per far si che questi problemi vengano risolti al più presto.

Con i migliori saluti dal Mar Baltico
From:
Rozenn P
On:
25 Aug 2015
Ce sac est absolument magnifique .....
Ce sac est absolument magnifique, pourtant gros problème et ce dès l'ouverture du colis : l'odeur qui se dégage du sac n'est pas simplement une odeur de cuir amenée à s'estomper , celle ci est extrêmement forte, elle est dérangeante, entêtante et embaume une pièce tout entière ! Ayant essayé de nombreuses recettes "de grand-mère" (exemple bicarbonate) rien n'y fait le cuir reste terriblement odorant et incommode mon entourage. Quel dommage ! Finitions superbes, format parfait, ce sac ne me suivra malheureusement pas lors de mon voyage ni même au quotidien.…
From:
Gusti Team
On:
26 Aug 2015
Bonjour,

nous sommes désolés que l'odeur du cuir de ce sac vous dérange à ce point là.
Nous conseillons à nos clients d'utiliser un baume solaire ou de placer un capteur d'odeur comme un sachet de lavande pour diminuer l'odeur.
Sinon vous pouvez prendre contact avec notre service clientèle qui vous proposera une solution pour remédier à ce problème.

Cordialement,
L'équipe Gusti Cuir!
From:
F. Müller
On:
1 Jul 2015
Leider war eine klebrige Masse auf der Innenseite
Leider war eine klebrige Masse auf der Innenseite, sodass ich ihn nicht benutzen konnte. Der Kundenservice war nicht gerade freundlich, jetzt muss ich nochmal neu bestellen. Ich hoffe dieses Mal sind die Nähte fester und sie sind nicht mehr mit noch feuchtem Kleber fixiert…
From:
Gusti Team
On:
1 Jul 2015
Hallo, wir entschuldigen uns aufrichtig für diese Unannehmlichkeiten, bitte kontaktieren sie c.strauch@gusti-leder.de, sie ist bereits informiert.
Liebe Grüße von der Ostsee.
Write an evaluation
Evaluations will be activated after verification.
"Brand"
Since our leather is responsibly sourced, there may be cases where additional leather strips or patches are added onto our products. This makes each of our products unique.
The bags in our "Gusti Leather nature" range are tanned using vegetable-based solutions made from bark from the Babool tree, and dyed using oil, saffron, indigo and poppy. The whole goat is used and we can therefore offer completely environmentally sustainable production under fair working conditions.
Our leather bags are pure natural products which can sometimes have a strong leathery odour. Generally, this smell will disappear after continuous use of the bag for around two weeks. Small irregularities in the colour, tone and texture, not slightly imperfect seams are an indication that they are handmade natural products.
The satisfaction of our customers is our number one priority. Therefore, we ask you to review our products and services to help us to improve our future services.