Archibald
Backpack Vintage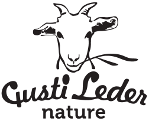 Delivery time approx. 5- 7 working days
Product information "Archibald"
His name reminds us of Scottish Dukes and Lords, of the mix between elegance, nobility and vintage charm. Whoever buys our "Archibald" gets all these elements in one bag. This leather backpack made from brown goat's leather impresses with his vintage style and is the perfect bag for everyday. Whether cool and casual for an afternoon on the town, or elegant and chic for a day in the office, "Archibald" can do it all. Inside you'll find plenty of space for your things, like a notebook, documents or an iPad Air. The outer pocket doesn't just give more room for smaller items, it also adds to the vintage charm of the bag. The buckle closure keeps everything sound inside the bag, and gives it that final retro touch.
| | |
| --- | --- |
| Device Size: | 11.6" |
| Measurements (WxHxD): | 22 x 38 x 16 cm |
| Design: | Vintage |
| Paper size: | A4 |
| Patches: | possible |
| Tanning: | vegetable |
| Country of production: | India |
| Internal compartments: | 1 |
| Lining: | colour variable |
| Type of leather: | goat |
| Brand: | Gusti Leder nature |
| Producers: | Family producers |
| Strap: | 92 x 2 cm, adjustable |
| Closure: | buckle/s |
Fits inside:
From:
Phips 13191
On:
25 Dec 2018
Schöne Tasche!!
Habe mir den Rucksack zu Weihnachten gekauft und finde sie sehr schön. Hinter jeder Schnalle war ein Stück Papier mit klebrigem Zeugs drauf, von dem auch teilweise auf das umliegende Leder geraten war, jedoch konnte ich das leicht mit nem trockenen Tuch entfernen. Da in meinen Augen das Leder an manchen Stellen sehr hell und trocken war hab ich den ganzen Rucksack mit Pflegebalsam (auf Bienenwachsbasis) eingerieben... bin jetzt mal gespannt ob es dadurch besser wird. Ansonsten fällt die hochqualitative Verarbeitung sehr ins Auge... schöne Handarbeit
Customer evaluation for "Archibald"
Write an evaluation
Evaluations will be activated after verification.
From:
Phips 13191
On:
25 Dec 2018
Schöne Tasche!!
Habe mir den Rucksack zu Weihnachten gekauft und finde sie sehr schön. Hinter jeder Schnalle war ein Stück Papier mit klebrigem Zeugs drauf, von dem auch teilweise auf das umliegende Leder geraten war, jedoch konnte ich das leicht mit nem trockenen Tuch entfernen. Da in meinen Augen das Leder an manchen Stellen sehr hell und trocken war hab ich den ganzen Rucksack mit Pflegebalsam (auf Bienenwachsbasis) eingerieben... bin jetzt mal gespannt ob es dadurch besser wird. Ansonsten fällt die hochqualitative Verarbeitung sehr ins Auge... schöne Handarbeit
Trusted Shops Reviews Toolkit: 1.1.2