Max
Shoulder College Vintage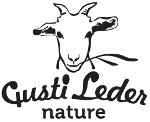 £66.90 *
(5.98% Saved)
£62.90 *
Prices incl.
Delivery time approx. 7 workdays
Practical, stylish and purely elegant, our "Max" shoulder bag made from authentic goat's...
more
Product information "Max"
Practical, stylish and purely elegant, our "Max" shoulder bag made from authentic goat's leather is a winner. With a simple yet stylish vintage-college-style, he is the perfect bag for work, uni or everyday. Your laptop up to 15", A4 folders and documents are able to comfortably find space in the roomy main compartment. The two other inner pockets offer space for smaller items you use most. The flap with magnet closure makes sure everything stays where it should.
| | |
| --- | --- |
| Colour: | braun |
| Device Size: | 5.4", 15", 15.4" |
| Measurements (WxHxD): | 37 x 28 x 10 cm |
| Special features: | Folders |
| Design: | Vintage |
| Paper size: | A4 |
| Patches: | possible |
| Tanning: | vegetable |
| Country of production: | India |
| Internal compartments: | 5 |
| Lining: | colour variable |
| Type of leather: | goat |
| Brand: | Gusti Leder nature |
| Producers: | Family producers |
| Zip compartments: | 2 |
| Strap: | 115 x 3.1 cm , adjustable |
| Closure: | magnet |
Read, write and discuss reviews...
more
Customer evaluation for "Max"
From:
Bettina F.
On:
27 Dec 2016
Die Tasche sieht total schön aus ...
Die Tasche sieht total schön aus, ist groß genug für einen Ordner, die Aufteilung und Qualität finde ich auch super! Toll finde ich außerdem, dass die Taschen in kleineren Familienbetrieben hergestellt werden, rein pflanzlich gegerbt sind und natürlich die ökologisch nachhaltige Herstellung des Leders!
From:
Marina
On:
1 Dec 2016
Erstklassiges Produkt mit super ...
Erstklassiges Produkt mit super Preis-/Leistungsverhältnis! Die Tasche ist EXAKT wie beschrieben und sieht auch farblich so aus. Unsere 2 Menschennasen konnten keinen Geruch ausmachen. Es ist eine geräumige Tasche für nicht so schwere Sachen. Ich habe sie in erster Linie für den Transport von Musiknoten gekauft, die auch mal in einem schmalen DIN-A4 Ordner stecken. Das passt. Zur Not geht auch das Notebook hinein. Das dürfte dann aber auch das Schwerste sein, was mit der Tasche zu tragen geht. Denn der Riemen ist ziemlich schmal. Ein kleiner Wermutstropfen ist die Tatsache, dass der Riemen keine Dornschnalle sondern einen Schieberegler hat. Daher einen Stern Abzug.
From:
Gusti Team
On:
9 Dec 2016
Hallo Marina,

vielen lieben Dank für Dein Feedback, das bedeutet uns wirklich sehr viel.
Zwecks dem Riemen müssen wir gestehen, dass es Absicht ist, dass wir unsere Taschen auf Schieberegler umrüsten. Dadurch lassen sich die Träger an wirklich jede Körpergröße anpassen und es hängt auch kein Rest Träger in der Luft rum.

Liebe Grüße von der Ostsee
Dein Gusti Leder - Team
From:
Isabel
On:
27 Sep 2016
Die Tasche ist richtig schln Verarbeitet ...
Die Tasche ist richtig schln Verarbeitet. Es sind ein zwei kleine Nähfehler drin stören aber nicht, ich persönlich finde das macht den charm der Tasche aus. Bei einem der Knöpfe fehlt eine "Ecke" beinflusst aber nicht den Halt.
Das Preisleitungsveehältniss ist klasse und Freunde und Bruder haben sich auch direkt eine Tasche bestellt.
Sehr empfehlendwert.

Das wohl interessanteste war das in meinee Tasche win kleiner Brief von einem indiachen Arbeiter drin war auf einer dünnen Tapete geschrieben. Er ist auf englisch und er Berichtet von den guten Arbeitsbedingungen und darüber das Gusti-Leder den Kindern die Schulbildung bezahlt und ermöglicht. Ich war etwas verduzt aber das zeigt wie viel mühe und arbeit in jeder Tasche steckt und das keiner ausgebeutet wird.

Danke Gusti-Leder!
From:
Jan Niclas
On:
14 Sep 2016
Habe die Tasche jetzt...
Habe die Tasche jetzt einige Zeit getestet und muss leider meine erste Bewertung zurücknehmen. Auch nach fast 3 Monaten reicht die Tasche noch stark. Hatte am Anfang gedacht der Ledergeruch verzieht sich zügig, aber mittlerweile fragen selbst die Kollegen im Büro was denn so doll riecht. Schade.
Der Schultergurt ist leider viel zu schmal und fängt an bei stärkerem Gewicht der Tasche die Schulter einzuschnüren. Hier muss dringend ausgebessert werden.
Vom Fassungsvermögen her muss man sagen, dass es doch deutlich einschränkender ist, als auf der Website dargestellt. Wenn man einen kleinen DIN A4 Ordner in der Tasche hat, bekommt man den Rest nur noch reingequetscht, am besten auch nur im vorderen Bereich, da es sonst auf den Rücken drückt.
Leider kann ich die Tasche und Gusti Leder nicht weiterempfehlen, auch wenn ich die Tasche echt schick finde.
From:
Gusti Team
On:
2 Oct 2016
Hallo Jan,

wir bedauern wirklich sehr, dass du mit Deiner Gusti Tasche so schlechte Erfahrungen gemacht hast. Wir möchten Dir versichern, dass unsere Produktmanager viel Wert auf Deine Meinung legen und stetig daran arbeiten, die Produkte zu verbessern.
Gerne wende Dich in solchen Fällen auch an unseren Kundensupport unter info@gusti-leder.de.

Liebe Grüße von der Ostsee
Dein Gusti Leder - Team
From:
Anton E.
On:
26 Aug 2016
Tasche bestellt und nach 2 Tagen war sie da ...
Tasche bestellt und nach 2 Tagen war sie da. Ich war erst etwas verwundert, dass sie so stark nach Leder gerochen hat, aber hab sie trotzdem getragen und der geruch verflog ziemlich schnell. Bin ziemlich zufrieden mit der Tasche und für den Preis bei echtem Leder kann man nicht meckern.
From:
Jan N.
On:
28 Jun 2016
Die Tasche kam superschnell ...
Die Tasche kam superschnell bei mir an und ich konnte sie direkt auspacken. Leider musste ich direkt feststellen, dass das Leder doch sehr viel heller ist, als auf den Bildern auf der Website. Nun gut, ich hoffe, dass die Tasche mit der Zeit etwas nachdunkelt. Verarbeitung der Tasche ist super, jedoch wirkt sie im Internet größer als sie letztendlich ist. Der Geruch ist für Leder halt typisch, jedoch nicht übermäßig störend. Ich werde die Tasche jetzt im Alltag testen und bin schon gespannt.
From:
Käufer
On:
22 Jan 2016
Stil: Die Tasche schaut sehr schön aus und wirkt elegant. ...
Stil: Die Tasche schaut sehr schön aus und wirkt elegant.

Qualität: Auf den ersten Blick wirkt die Tasche qualitativ hochwertig. Die Verarbeitung ist gut, die Nähte sauber. Ich finde jedoch, dass die Magnetverschlüsse zu wenig stark sind. Man muss manchmal schon sehr gut zielen, dass die Magnete tatsächlich aneinander haften bleiben. Ein weiterer Negativpunkt ist, dass die Lasche am Lederband zu wenig eng montiert ist, weshalb sie immer nach unten rutscht und so unnütz ist.

Ein gewaltiger Negativpunkt ist jedoch der Geruch des Leders. Anfangs war das kein Problem. Jedes Leder riecht zu Beginn etwas, nach einigem Tragen sollte sich der Geruch dann mildern. Auch diese Tasche hat zuerst etwas nach Leder gerochen, allerdings nicht übermässig. Nach einiger Zeit wurde dann der Geruch jedoch immer schlimmer. Die Tasche sondert einen penetrant säuerlichen Geruch ab – sie stinkt richtiggehend, obwohl ich sie normal getragen habe und sie auch nicht mit irgendwelchen Flüssigkeiten in Kontakt gekommen ist. Auch die Tipps vom Kundendienst (Lederpflegeprodukt, Sonnencreme und Lavendel) haben nicht weitergeholfen. Fazit: Die Tasche liegt nun seit einem halben Jahr bei mir zuhause rum, benutzen kann ich sie nicht mehr. Wenn ich mit dieser Tasche in der Öffentlichkeit aufkreuze, denkt jeder, ich hätte mich seit Wochen nicht mehr gewaschen.

Versand: Der Versand in die Schweiz hat problemlos funktioniert – ist im Vergleich zu anderen Anbietern relativ teuer.
From:
Gusti Team
On:
23 Jan 2016
Hallo,

die Unannehmlichkeiten mit Deiner Tasche tun uns sehr leid. Was die Verarbeitung anbelangt, so hab ich dies unseren Produktmanagern mitgeteilt. Dass der Geruch stärker wird, anstatt nachzulassen, haben wir so noch nicht gehört, werden dem aber natürlich auf den Grund gehen. Gern kannst Du, zwecks der Tasche, unseren Kundensupport kontaktieren unter info@gusti-leder.de. Wir werden eine Lösung finden.

Mit freundlichen Grüßen von der Ostsee,
Dein Gusti Leder – Team.
From:
Salvan
On:
31 Aug 2015
Très bon produit, belle finition ...
Très bon produit, belle finition et photo du site très ressemblante au produit envoyé.
Les seuls points négatifs à lui accorder son sa lanière trop fine pour une utilisation quotidienne et l'odeur forte mais pour ma part pas aussi désagréable que les autres consommateurs font part dans leurs commentaires. Mais il faut quand même la faire disparaître car l'odeur se prends au nez instantanément et enveloppe un pièce en très peu de temps.
Encore merci !
Write an evaluation
Evaluations will be activated after verification.
"Production Conditions"
We visit our producers regularly on-site. In the 360 photo we have captured how our article is made.
Since our leather is responsibly sourced, there may be cases where additional leather strips or patches are added onto our products. This makes each of our products unique.
The bags in our "Gusti Leather nature" range are tanned using vegetable-based solutions made from bark from the Babool tree, and dyed using oil, saffron, indigo and poppy. The whole goat is used and we can therefore offer completely environmentally sustainable production under fair working conditions.
Our leather bags are pure natural products which can sometimes have a strong leathery odour. Generally, this smell will disappear after continuous use of the bag for around two weeks. Small irregularities in the colour, tone and texture, not slightly imperfect seams are an indication that they are handmade natural products.
The satisfaction of our customers is our number one priority. Therefore, we ask you to review our products and services to help us to improve our future services.