Thomas
Briefcase Business Shoulder Bag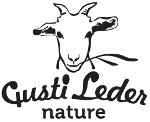 Whether as a business bag for meetings, a document bag for work, or as a trendy uni bag - our...
more
Product information "Thomas"
Whether as a business bag for meetings, a document bag for work, or as a trendy uni bag - our "Thomas" can do it all. Whether you choose to use the over the shoulder strap, or carry him using the carry handle, "Thomas" is sure to draw envious looks. In the two, separate main compartments there's plenty of space for laptop up to 17", A4 documents and folders. The wide outer pocket offers extra space for smaller items, secured with a zipper. That way, you have everything you need, easily accessible. The buckles make sure everything stays where it belongs while giving the bag an individual, vintage charm.
| | |
| --- | --- |
| Measurements (WxHxD): | 41 x 31 x 10 cm |
| Design: | Vintage |
| Tanning: | vegetable |
| Weight: | 1,4 kg |
| Internal compartments: | 2 |
| Type of leather: | cowhide |
| Brand: | Gusti Leder nature |
| Producers: | Family producers |
| Zip compartments: | 1 |
| Strap: | 140 x 2.5 cm , adjustable |
| Closure: | buckle/s |
Read, write and discuss reviews...
more
Customer evaluation for "Thomas"
From:
Dusséaux
On:
5 Aug 2016
Ce produit est ...
Ce produit est exactement ce que je cherchais: sobre, fonctionnel et robuste. Je pense qu'il va m'accompagner de très nombreuses années. Commandé le lundi et reçu (dans le nord de la France) le vendredi, en très bon état.
Ich benutze diese Tasche jetzt seit ...
Ich benutze diese Tasche jetzt seit 4 Wochen täglich und freue mich jeden Tag daran! Das Leder, die Verarbeitungsqualität und vor allem der Preis sind unschlagbar.
Robust und doch schick!!
Der Lederriemen, der den Ring zur Befestigung des Trageriemens umschließt ...
Der Lederriemen, der den Ring zur Befestigung des Trageriemens umschließt, reißt nach kurzer normalen Nutzung der Tasche. Man hätte robusteres Leder wählen sollen. Des Weiteren sind die Nähte nicht ordentlich verarbeitet, der braune dünnere Garn ist schlecht gewählt, er hätte dicker sein müssen, da er an der oberen Seite der Tasche reißt. Gerade sind die Nähte auch nicht überall geworden. Der Tragegriff der Tasche ist auch zu bemängeln, in ihm befindet sich ein weißes, undefinierbares Stück Material, dass anscheinend der Stabilisierung dienen sollte, doch wenn man die mit zwei Büchern beladene Tasche trägt, sieht man ihn. Daher stelle ich mir die Frage, warum bei einer LEDERtasche nicht einfach nur Leder verwendet wurde, wenn notwendig dann sollte der Griff aus einem dickeren Stück bestehen. Hätte ich gewusst, dass die Tasche nach Gebrauch solche Mängel aufweißt, hätte ich sie nicht gekauft. Ein Umtausch oder ein Garantieanspruch besteht anscheinend auch nicht, auf der Internetseite ist dazu auf jeden Fall nichts zu finden auch unter dem gekauften Produkt ist kein ein Feld mit "Verkäufer kontaktieren" oder "Garantieantrag stellen" zu finden. Ersparen Sie mir einen ewig dauernden Anruf, damit die Mängel an einem Produkt, an dem keine bestehen sollten, behoben werden.
From:
Gusti Team
On:
4 Dec 2015
Lieber Oliver,

da die Tasche "Thomas" ein Gusti Leder nature Produkt ist und somit von kleinen Familienunternehmen hergestellt wird, kann es leider auch mal zu kleineren Fehlern kommen. Dies ist aber nicht die Norm. Natürlich hast du einen Garantieanspruch und auch einen Anspruch auf Retour des Produktes. Bitte wende Dich dazu gerne an info@gusti-leder.de. Dort wird Dir meine Kollegin gerne behilflich sein.
Write an evaluation
Evaluations will be activated after verification.
"Brand"
Since our leather is responsibly sourced, there may be cases where additional leather strips or patches are added onto our products. This makes each of our products unique.
The bags in our "Gusti Leather nature" range are tanned using vegetable-based solutions made from bark from the Babool tree, and dyed using oil, saffron, indigo and poppy. The whole goat is used and we can therefore offer completely environmentally sustainable production under fair working conditions.
Our leather bags are pure natural products which can sometimes have a strong leathery odour. Generally, this smell will disappear after continuous use of the bag for around two weeks. Small irregularities in the colour, tone and texture, not slightly imperfect seams are an indication that they are handmade natural products.
The satisfaction of our customers is our number one priority. Therefore, we ask you to review our products and services to help us to improve our future services.