Andy 11"
Leather Shoulder Satchel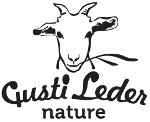 £59.00 *
£69.00 *
(14.49% Saved)
Prices incl. VAT plus shipping costs
Delivery time approx. 7 workdays
This reliable bag in its charming vintage style will complement your outfit, whether in the...
more
Product information "Andy 11""
This reliable bag in its charming vintage style will complement your outfit, whether in the office or at the weekend. Individual qualities in the leather make every bag unique and exclusive. The spacious interior has plenty of room to comfortably hold A4 sized documents.
| | |
| --- | --- |
| Measurements (WxHxD): | 32,5 x 28 x 10 cm |
| Design: | Vintage |
| Patches: | possible |
| Tanning: | vegetable |
| Internal compartments: | 5 |
| Lining: | colour variable |
| Type of leather: | goat |
| Brand: | Gusti Leder nature |
| Producers: | Family producers |
| Zip compartments: | 2 |
| Strap: | 115 x 3.1 cm , adjustable |
| Closure: | buckle/s |
Read, write and discuss reviews...
more
Customer evaluation for "Andy 11""
Mega schnelle Lieferung ...
Mega schnelle Lieferung! Bin sehr zufrieden, genau nach meiner Vorstellung! Schöne Handarbeit, Danke!
J'ai acheté ce sac il y a maintenant un ...
J'ai acheté ce sac il y a maintenant un an je crois. Le sac tient bien, le cuir vieilli à son rythme.
L'odeur du cuir n'est pas vraiment dérangeante les premiers jours, et part assez rapidement.

La couleur du sac peut par contre varier (j'ai acheté jusqu'à présent 4 sacs dont 2 identiques et ils n'ont pas la même couleur. Ils peuvent être plus "marron clair", plus dans les tons "marron/rouge"...). Le cuir peut avoir des défauts également, ça été mon cas avec le sac Mary.

L'expédition a été très rapide à chaque fois. Rien à redire.
Je suis très satisfaite de tous mes achats car je trouve les prix correctes pour la qualité de ces produits.

Je n'ai vraiment qu'un commentaire constructif qu'il faudrait que Gusti prenne en compte.
L'intérieur des sacs : le fond des différentes poches sont collées (de la colle a été utilisée) et ça se décolle. Ce qui fait que les affaires dans le sac touchent la colle, nos doigts aussi quand on chercher quelques chose dans le sac. Bon ce n'est pas la fin du monde, mais ce serait un point à améliorer avec les producteurs si cela n'a pas été déjà fait.
J'ai acheté ce sac il y a mainten
J'ai acheté ce sac il y a mainten
From:
Stéphanie
On:
21 Sep 2015
Bon produit une qualité de .....
Bon produit une qualité de cuir inégale selon les parties du sac
From:
Gusti Team
On:
22 Sep 2015
Bonjour,

nous sommes désolés de ce désagrément.
Les produits Gusti Leder nature sont fabriqués à partir de peau qui elles-même possèdent des défauts, c'est pourquoi le sac peut être un peu plus fragile aà certains endroits que d'autres
Si vous le désirez, vous pouvez contacter notre service clientèle qui vous proposera une solution à ce désagrément.
Voici l'adresse: info@gusti-cuir.fr

Cordialement,
L'équipe Gusti Cuir
Write an evaluation
Evaluations will be activated after verification.
"Brand"
Since our leather is responsibly sourced, there may be cases where additional leather strips or patches are added onto our products. This makes each of our products unique.
The bags in our "Gusti Leather nature" range are tanned using vegetable-based solutions made from bark from the Babool tree, and dyed using oil, saffron, indigo and poppy. The whole goat is used and we can therefore offer completely environmentally sustainable production under fair working conditions.
Our leather bags are pure natural products which can sometimes have a strong leathery odour. Generally, this smell will disappear after continuous use of the bag for around two weeks. Small irregularities in the colour, tone and texture, not slightly imperfect seams are an indication that they are handmade natural products.
The satisfaction of our customers is our number one priority. Therefore, we ask you to review our products and services to help us to improve our future services.